Current park maintenance
To make your day out at Madurodam as nice as possible, we ensure the park looks as good as possible. It is therefore necessary for our specialist staff to carry out maintenance. As the park is open 365 days a year, we do this during quieter periods whenever possible. You can find an overview of the park maintenance works below.
The following maintenance is planned for the coming months:     
The Fantasitron is closed.
Our 3D experience is being moved to a new location and gets a whole new look & feel! Keep an eye on the site for more information.     

Up to March / April, maintenance will be carried out on water parties and railways in phases. As a result, it is possible that trains sometimes do not drive or run a shorter route. Certain water parties are also sometimes empty and in maintenance.
Buy your tickets online at a discount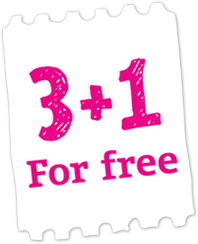 Buy our discounted friends and family ticket