Winter weeks in Madurodam
Holiday in your own country? Put Madurodam on your holiday bucket list and make the most wonderful holiday memories. The Madurodam family park has been transformed into a true top holiday destination where there's so much to do!
Silent disco & marshmallow roasting
A cozy experience for young and old
Find the warmth in our indoor attractions
Hours of fun
Brrrfect
Dance under the snowflakes in our silent disco!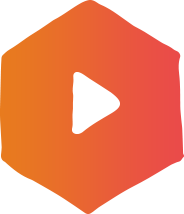 Great for kids: the Madurodam passport
Your voyage of discovery through the Netherlands can only really begin with the Madurodam holiday passport. Make sure you visit lots of destinations and get your passport stamped each time. Play with water, sail on the ship the Vergulde Bever in the attraction New Amsterdam, or save the Netherlands being flooded in the Waterwolf. Get your holiday passport at the park entrance.
Meet our Santa Claus
On December 24, 25 and 26, Santa Claus from Madurodam will be in our park. Will you also come by for a photo with him between 11 a.m. and 5 p.m.?
Face painting & scavenger hunt
Will you become a tiger? Will you parade through the park as a princess? Or will you flutter around like a beautiful butterfly? During the winter weeks from December 23 to January 7, a face-painter will be in our park every day from 11:30 a.m. to 3:30 p.m., making the most beautiful creations for you!
There is also a super interesting scavenger hunt for you. Do you know how to find the right solution? For all tigers, butterflies and other animals: take advantage of our special photo opportunities in the park. So that your day out is a nice memory!
Tip: download our Madurodam app (Play Store or App Store) to take the Winter Week Tour through the park.
At Madurodam it's winter and fun every day! Will you visit this winter for a fun day out with the family? Buy your tickets now. Fun for young and old!
Buy your tickets online and reserve a timeslot