Change water into land at Madurodam
Get ready to make a splash at Madurodam! In our new indoor attraction, the Waterwolf, you will soon be able to experience first-hand, how the Dutch created land from an uninhabitable stretch of water. A scintillating and interactive show about the Netherlands most impressive victory over water: the drainage of the Netherlands' largest inland lake in the 19th century.

Volg de Waterwolf op ons blog!
Wil jij als eerste op de hoogte zijn van het laatste nieuws van de Waterwolf? Volg onze avonturen op ons blog. Hier lees je ook wanneer de Waterwolf open gaat!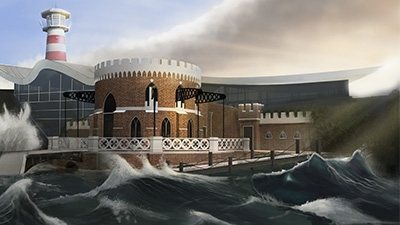 Van water land maken? Beleef het zelf!
Onze nieuwe indoor attractie de Waterwolf is een verhaal over Hollandse daadkracht, over landwinning in de 19e eeuw en hoe gemalen ons land tot op de dag van vandaag droog weten te houden. In het levensgrote gemaal Cruquius van Madurodam ga je terug in de tijd dat ons land nog een gatenkaas van binnenmeren en rivieren was. Vanaf de 16e eeuw legden de Nederlanders deze meren één voor één droog met molens, maar het woeste Haarlemmermeer leek eeuwenlang onmogelijk. Tot een stormachtige Kerstavond in 1836… toen besloten de Nederlanders om 's werelds grootste stoommachine te bouwen voor de droogmaking van dit verwoestende meer. In Madurodam mag jij deze stoommachine zelf bedienen!
The Netherlands: waterland
Our new indoor attraction, the Waterwolf tells the story of Dutch determination, of 400 years of reclaiming land and how mills have kept our country dry right up to the present day. Because in the Netherlands we find living below sea level the most natural thing in the world! In 'Cruquius' Madurodam's life-size pumping station, you can go back to a time when our land still had so many inland lakes and rivers it resembled a Swiss cheese. From the 16th century onwards, the Dutch drained these lakes one by one using windmills, but for centuries one inland lake seemed impossible to conquer. Yet, by building the world's largest steam engine, the Dutch even managed to drain the destructive Haarlem Lake (also known as the Waterwolf), leaving a stretch of land of over 185 km2. An area that, since its drainage, has grown into one of the Netherlands most important economic regions.
Defeat the Waterwolf
At Madurodam you too, will soon be able to create land from water. In the pumping station, you can work together to set the world's greatest steam engine in motion and alongside your family and friends you will experience first-hand how the Dutch turned an impossible stretch of water into land. The steam engine slowly starts to work, the sails begin to turn, the boilers ignite, steam escapes and the Madurodam pumping station shakes on its foundations... Will you manage to tame the Waterwolf? Come along and help to drain the immense Haarlem Lake.
In addition to the Waterwolf, there's a whole lot more to experience at Madurodam. Which makes Madurodam the perfect day out in The Hague, an excursion full of marvellous things to see and do with fun activities for the whole family. Mix some beats like Dutch DJ Armin van Buuren. Learn to fly at Schiphol airport or load containers onto ships at the Port of Rotterdam. Visit our indoor attraction New Amsterdam and discover the Dutch roots of the metropolis New York. At Madurodam you'll discover Holland's highlights and heritage!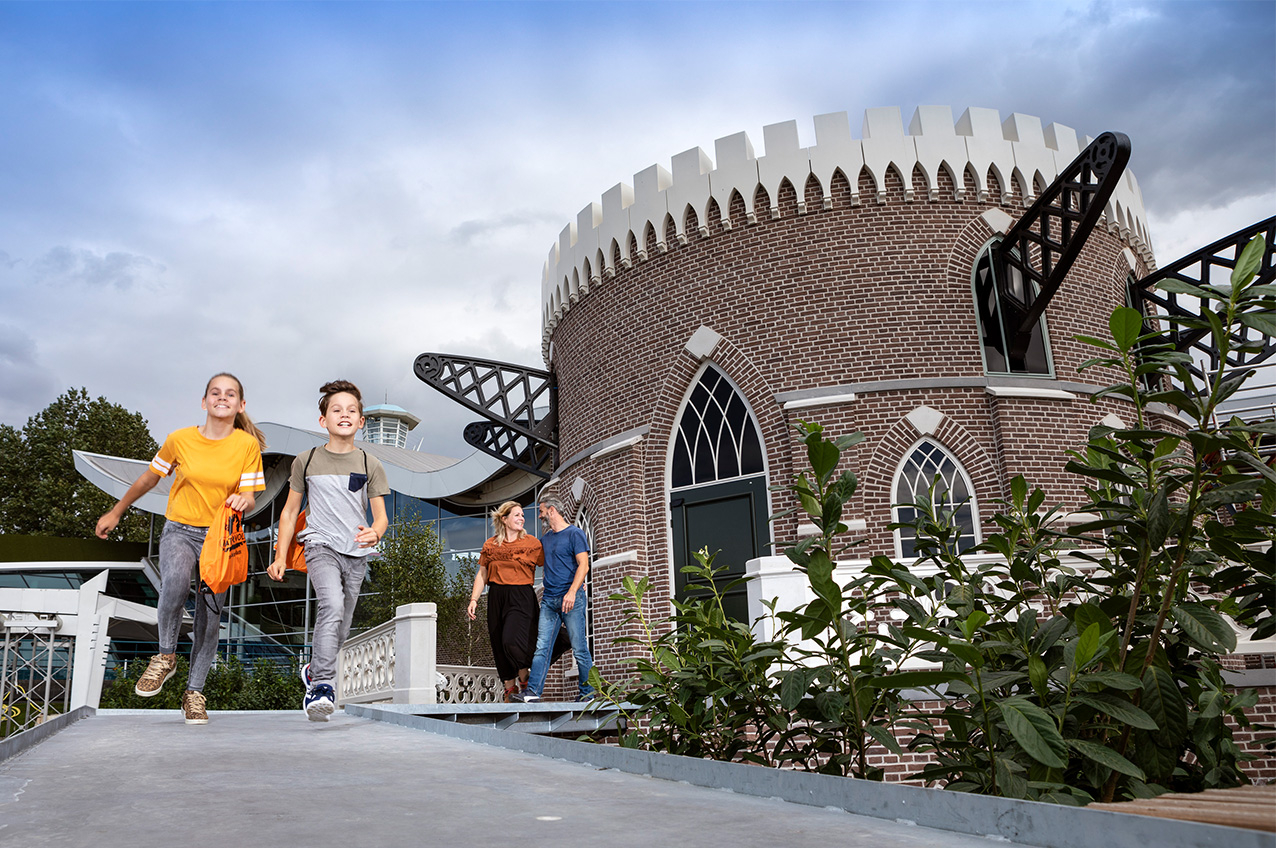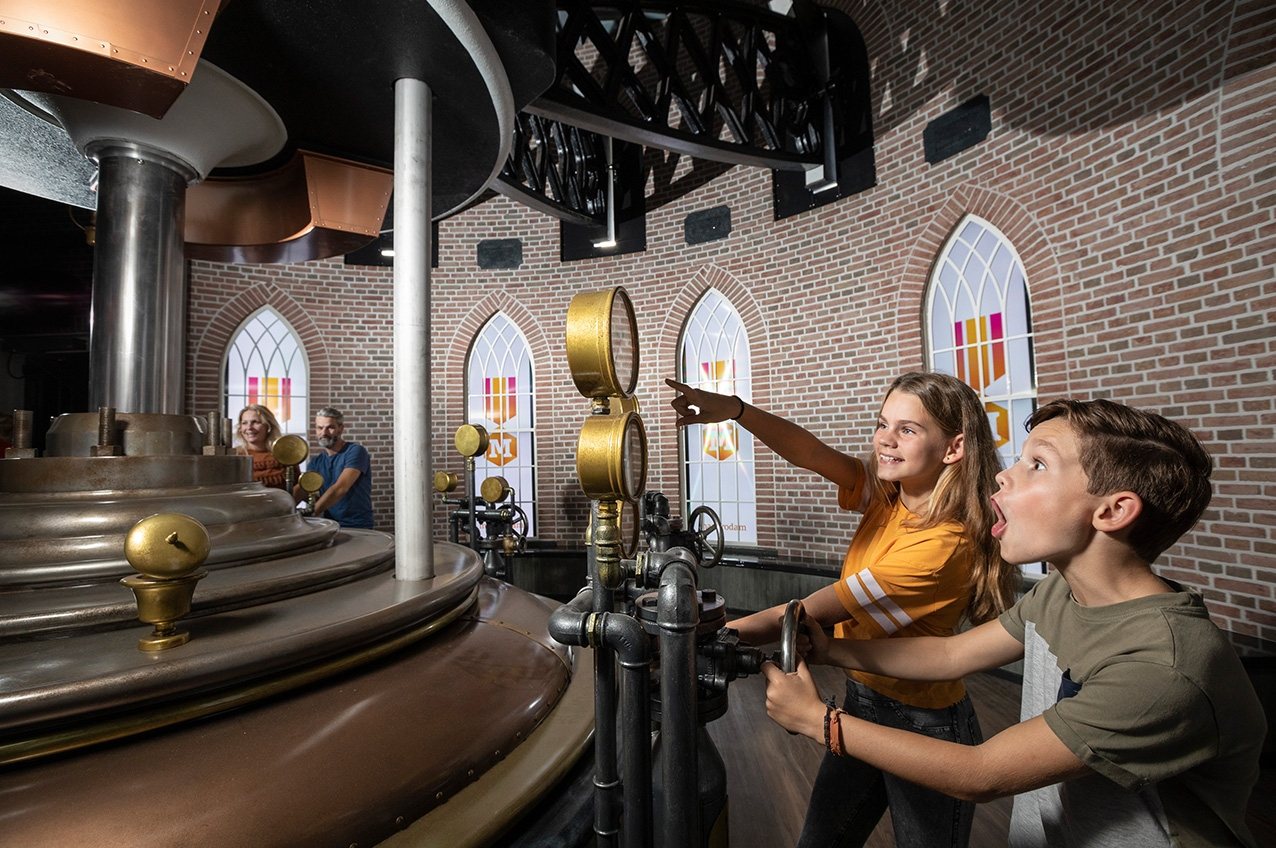 Nog veel meer te beleven
Naast de Waterwolf is er veel meer te beleven in Madurodam. Dat maakt Madurodam het perfecte dagje uit in Den Haag, een uitje vol bezienswaardigheden, doe-dingen en leuke activiteiten voor het hele gezin. Stap in de schoenen van dj Armin van Buuren en mix zélf beats. Leer zelf vliegen op luchthaven Schiphol. En in de haven van Rotterdam kun je schepen met containers vullen. Breng ook een bezoek aan onze indoor attractie Nieuw Amsterdam en ontdek de Nederlandse roots van de wereldstad New York. In Madurodam ontdek je Nederland op z'n grootst!